FOLLOWING the sad loss of former Calne Town Mayor, Howard Marshall, a call has gone out for local motorcyclists to escort his funeral procession next week.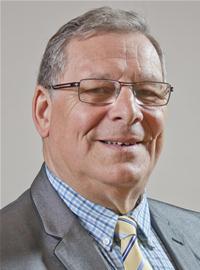 Howard was Calne Town Mayor in 2009 and 2015 and was a former town councillor and Wiltshire councillor. He was known for his work with many local community groups and was a well known face at local events - he will be deeply missed.
Calne Bike Meet said: "Howard was an avid supporter of the Bike Meet, with his involvement stretching back into the days of the Rotary club. Without his efforts the committee would not be what it is today. It was Howard who called for the initial meeting to create the Calne Bike Meet Committee in 2012, this action saved the Bike Meet and without him it is unlikely there would have been a 2013 event.
Even once the new committee was formed he was present helping us in our first couple of years. He was the Jedi Master of Calne Bike Meet!"
Now, members of Howard's family and Calne Bike Meet are hoping motorcylcists will join them to escort the funeral procession to North Wiltshire Crematorium, giving Howard the fitting send off he deserves.
Bikes should meet at Bremhill View Social Club at 12pm on Wednesday 20th September to make their way to North Wiltshire Crematorium in Royal Wootton Bassett. Any queries should be directed to Calne Bike Meet This email address is being protected from spambots. You need JavaScript enabled to view it.
Want to know what's on in Calne? Visit our local events page for listings and to find out how to add your own events for free.
Follow us on Facebook, Twitter and Instagram to keep up with all the latest news.
Have you got a story for us? Email editor​@​calnenews.com or contact us here.